When the walking challenge is held for employees of Ontario County each fall, it's taken seriously. Competition is fierce, and the walking, well, it adds up in a very big way.
And for the Ontario County employees who participate, those steps lead to better health.
A total of 23 teams participated in the 2017 challenge, with five to 10 people on each team. According to the website that kept track of all those steps, WalkingWorks.com, the 197 participants wore out some shoes.
"There were a total of 74,832,774 steps taken for a total of 37,430 miles, according to the site," says Emily Phillips, a human resource analyst for the county.
Phillips, who organizes the annual challenge and is a member of the county's wellness committee, says the main goal is to get people walking to improve their health. The challenge ran from Sept. 11 through Oct. 22.
The winning team, Another Bad Idea, made up of nine Social Services Department members, racked up 2,910 miles.
Each member of the winning team received a $50 Visa gift card.
"We had weekly challenges, winners and prizes," Phillips says. "I gave out 100 pedometers, too."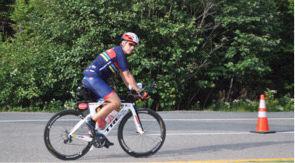 Contests within a Contest
The first week, wellness committee members voted for the best team name: Nine Run Run, a play on words for 9-1-1. Each team member won a lunch cooler.
Other contests involved "most improved" and honoring those individuals who walked for a cause like MS research and domestic violence awareness. Participants could swim or bike and convert it to steps via the site, Phillips says. Winners of the "leader of the pack" weekly challenge were top three walkers Sarah Davis, Brett Kindel and Joseph Gorall.
Life-Changing Challenge
Some amazing success stories were written — like those of Joseph Gorall and Becky Christensen, proof that the challenge is more about health than beating another team.
Gorall had decided lifestyle changes were overdue when he realized he was exercising only 15 minutes a day, and smoking a pack of cigarettes.
"Breaks, of course, were devoted to feeding the (smoking) addiction," Gorall says. "I originally planned to quit on my birthday, Oct. 20, but the walking challenge provided a better catalyst."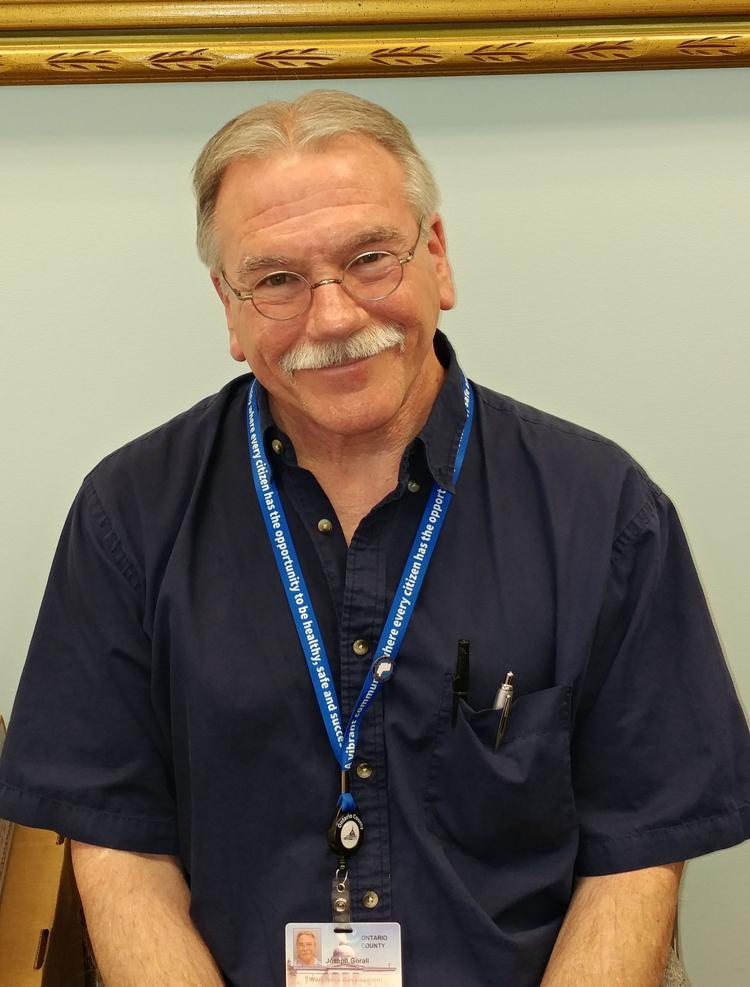 The more he walked, the more he liked it, and the less he missed smoking.
"The exercises were increased to a half-hour in the mornings, plus another after work," says Gorall, who finished fourth overall in steps. "Breaks became a healthy walk, not a scorched lung campaign."
He quit smoking on Oct. 10 and says the difference is amazing.
"I no longer wheeze at night," he says. "I feel I have twice as much energy. My senses of taste and smell, and my own scent are all improved. I have the walking challenge, in part, to thank for it."
Christensen, an office specialist for the Ontario County district attorney, says the walking challenge helped her lose weight.
"My teammates pushed me to walk, hike and do aerobics every day, even when I really didn't feel like it," she says. "I lost 'fat' pounds and transformed them into 'muscle' pounds. I lost eight pounds overall and am more toned and fit."
Christensen walked 30 to 40 minutes each day after arriving early to work. That way, she could walk on sidewalks, which are lacking near her home.
"Exercising daily is now a habit," she says. "I also do not sit on the couch while watching TV. I use my stepper, Hula Hoop, do yoga stretches and do some weight lifting or aerobics instead."
She thanks teammates Stephanie Sanders, Sarah Butler, Chrissy Baird, Betsy Swan, Jeff Friesen, Nate Thomas and Jeff Taylor for motivating her each day. For all participants, teammate encouragement made all the difference in ensuring a successful wellness challenge.