As modern civilization continues to develop, the issues surrounding resource depletion become more urgent with each passing day. Education on self-sustainability and similar topics is perhaps more important and necessary than it has ever been, and thanks to generous donors in Pennsylvania, the Homer-Center School District now has resources to help teach students these valuable lessons.
Last year, a grant from DonorsChoose.org, a crowdfunding website that supports classrooms, helped pay for the creation of a greenhouse and 12 four-feet-by-four-feet garden beds at Homer-Center High School. Brad Adams, a science teacher at Homer-Center, sparked interest in the project idea that would eventually become a reality.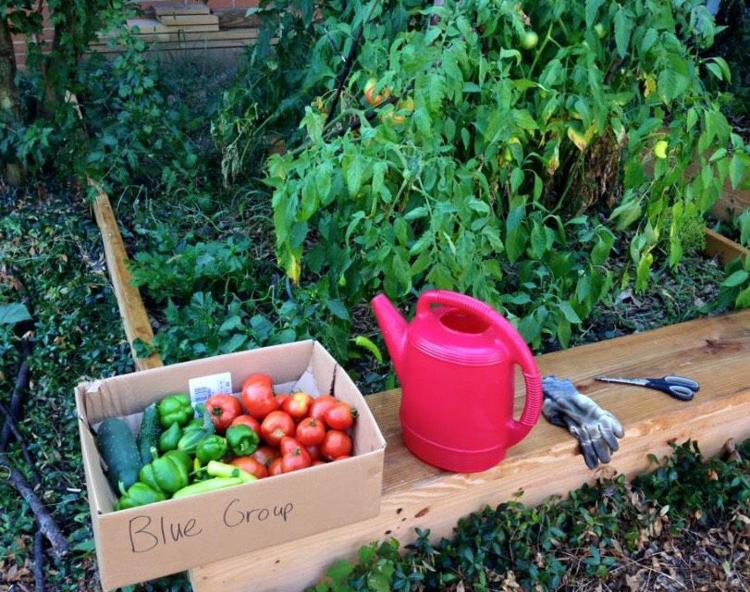 Concerns at the Derry Area School District, where Adams taught before coming to Homer-Center, helped encourage him to bring his ideas to the classroom. In Derry, the district planted an orchard, and designed and built gardens. Adams was impressed by the work, and said the level of interest the project generated made it easy for him to bring the idea to Homer-Center.
Adams teaches robotics, physics and design at Homer-Center, but gardening has been a passion for most of his life. He inherited his interest in gardening from his parents, who were both teachers. Adams wanted to pass along that love for gardening to his students in Pennsylvania, and gaining access to these resources enabled him to do just that.
Adams also teaches a problem-solving course with material regarding food for the future. The addition of the garden beds provides Adams tools to show students how food is grown, what resources are required and what kind of care and time goes into that process.
"It's a real nice way for students to see where their food actually comes from," Adams says.
With the help of students and volunteers, the greenhouse and garden beds were built over the course of a week. Although it was too late in the year to start any major projects, students were still able to grow a selection of vegetation including onions, strawberries, lettuce and tomatoes. And the produce grown does not go to waste. The majority is utilized as fresh ingredients used at the school cafeteria. Any excess is given away to whoever wants it.
This farm-to-table, or as Adams puts it, school-to-table, process is an essential first-hand experience for students, allowing them to revel in the produce they were able to supply for their fellow student body.
In addition, students will gain perspective on the differences between homegrown foods and mass-produced foods. Adams has always been set on growing foods as naturally as possible — with no added chemicals, commercial fertilizers, herbicides or pesticide sprays. At the end of the day, it is just as important knowing how food is grown as it is knowing what chemicals are going into the food.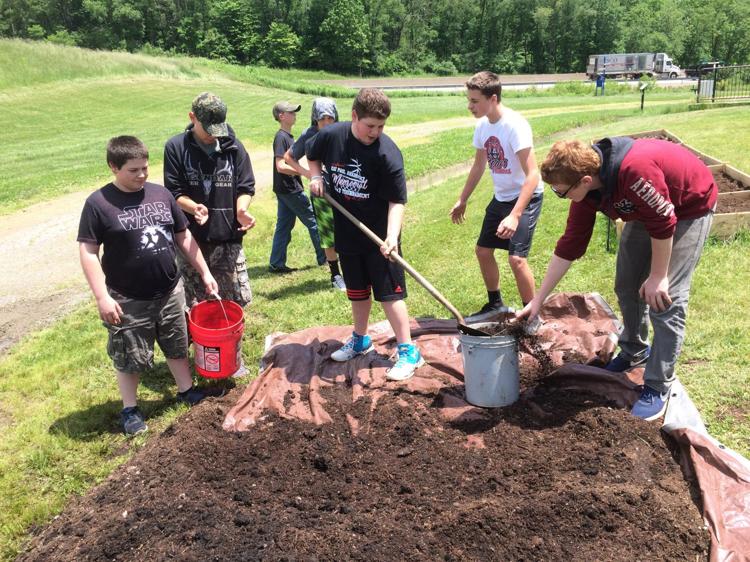 While most of his concern falls on the food growing in the garden beds, Adams says the greenhouse will be utilized in other ways too. The prospect of potted plants and other flora is on the table, but with the limited time to grow during the school year, and the lack of internal heating sources, it may be difficult to tackle. These issues aside, Adams is grateful with what DonorsChoose was able to provide, and he highly encourages teachers to make use of this resource.
For Adams, the bottom line is educating students on the advantages of growing your own food. The health benefits of controlling what foods you're eating are indispensable, and Adams is set on creating a future in which his students will understand and put these life lessons to use, hopefully for generations to come.
"What we put into our bodies matters, the earlier we know that the better," Adams says. "Growing our own food helps us gain a bit of self-sufficiency and regain a connection to the soil our ancestors relied on."