We've all heard it before: An apple a day keeps the doctor away. It's a well-known idiom, and for good reason—there's a great deal of truth to it.
Apples are a good source of fiber, antioxidants and flavonoids—a compound commonly found in fruits and vegetables that has antioxidant properties. Apples are also relatively low in calories—an average apple has about 95 calories. And of course, they taste delicious.
Pennsylvania is a great state for apples. With 267 apple growers representing all 67 counties, it ranks fourth of apple growers in the United States. Over 11 million bushels—525 million pounds—of apples are grown in Pennsylvania each year and 60% of those are used in applesauce, apple butter and cider, according to PAPreferred.com, an organization that promotes produce grown in Pennsylvania.
Fall is a great time to get fresh apples, and if you pick your own, you can add in the benefits of getting some exercise and fresh air.
Kim Valeriano enjoys picking apples with her daughter and grandchildren.
"My grandparents had a farm with a huge garden," she says. "It was always fun for me to
pick my own food. It's such a great experience for anyone to walk up to a
tree and pick their own fresh apples."
The family has discovered two local orchards that allow them to pick their own apples, Soergel Orchards in Wexford and Simmons Farm in McMurray, but there are a number of other options in the Greater Pittsburgh area for those wanting to take advantage of fall harvests.
---
SOERGEL ORCHARD
2573 Brandt School Road, Wexford
A large family-owned farm, Soergel Orchards' apple roots date back to 1850 when Conrad Soergel began a small apple farm. Today, thousands gather in the fall for Soergel Orchards' weekend fall harvest festivals with hayrides, pony rides, horse drawn wagon rides, farm animals and much more.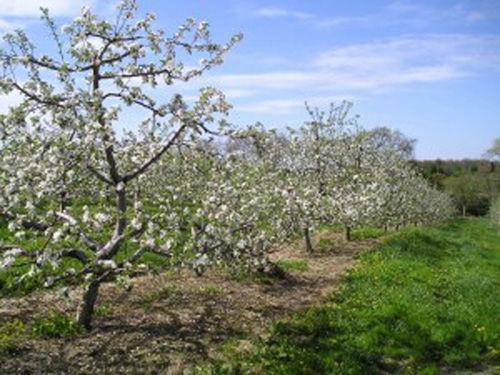 In addition to apples, Soergels features other fall seasonal produce including broccoli, cabbage, corn, cucumbers, eggplant, onions, peppers, tomatoes, and zucchini.
While visiting for fresh produce and fruit, children will also enjoy the small farm animal zoo. A gift shop, natural food store, garden center and Arsenal Cider House round out the venue. (724) 935-1743 | Soergels.com
---
TRIPLE B FARMS
823 Berry Lane, Monongahela
Although well-known for their berries—and products made from said berries—Triple B Farms is also home to apple orchards and welcome those who wish to pick their own. Triple B Farms features a wide variety of apples including Gala, Fuji, Suncrisp and Jonagold, to name a few.
Triple B Farms also has a gift shop, playground, observation beehive and a fall pumpkin festival. (724) 258-3557 | TripleBFarms.com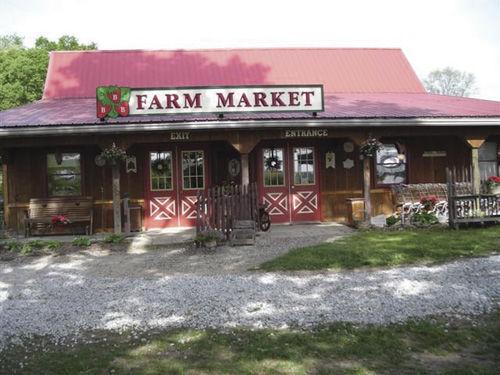 ---
HALF CROWN HILL ORCHARD 
600 North Branch Road, McDonald
This family-owned farm offers several varieties of apples, including Golden Delicious, Honey Crisp and Ginger Gold. Half Crown Hill Orchard also has pumpkins and homemade honey to add to your fall bounty. You can also take a tour of their orchards. (412) 913-4981 | HCHOrchard.com
---
SIMMONS FARM
170 Simmons Road, McMurray
In addition to picking apples, check out the hay or corn mazes, pumpkin carving contests, and food concessions, and listen to live music during fall weekends. Simmons also offers nighttime hayrides complete with campfires, along with their apple-picking activities. (724) 941-1490 | SimmonsFarm.com