Faculty, staff and students from school districts across the greater Rochester area laced up their running shoes and hit the pavement in support of fun and fitness. Runners took part in color runs, 5Ks and more in an effort to promote team and community building and, of course, to get some exercise.
Mount Morris
Mount Morris Central School District runners participated in the national "Girls on the Run" program.
In June, students and faculty members from across the district took part in a 5K sponsored by Monroe Community College in Rochester. Approximately 20 students participated in the race. Students from third through fifth grades were part of the "Girls on the Run" group, while sixth- through eighth-grade students made up the "Heart and Sole" group.
One-hundred percent of the Mount Morris girls finished the race, which is a great accomplishment of which they can all be very proud, said Mount Morris Wellness Coordinator Sarah Williams. The girls worked hard to prepare for and finish the race, Williams adds.
"Focus on the Children," an organization out of Caledonia, partnered with Mount Morris to provide funding so all the girls could compete in the 5K. The group was a wonderful partner organization.
As part of the racing experience, students conducted a fundraising effort to raise money for leukemia research. The girls raised $400 with the "Pennies for Patients" program.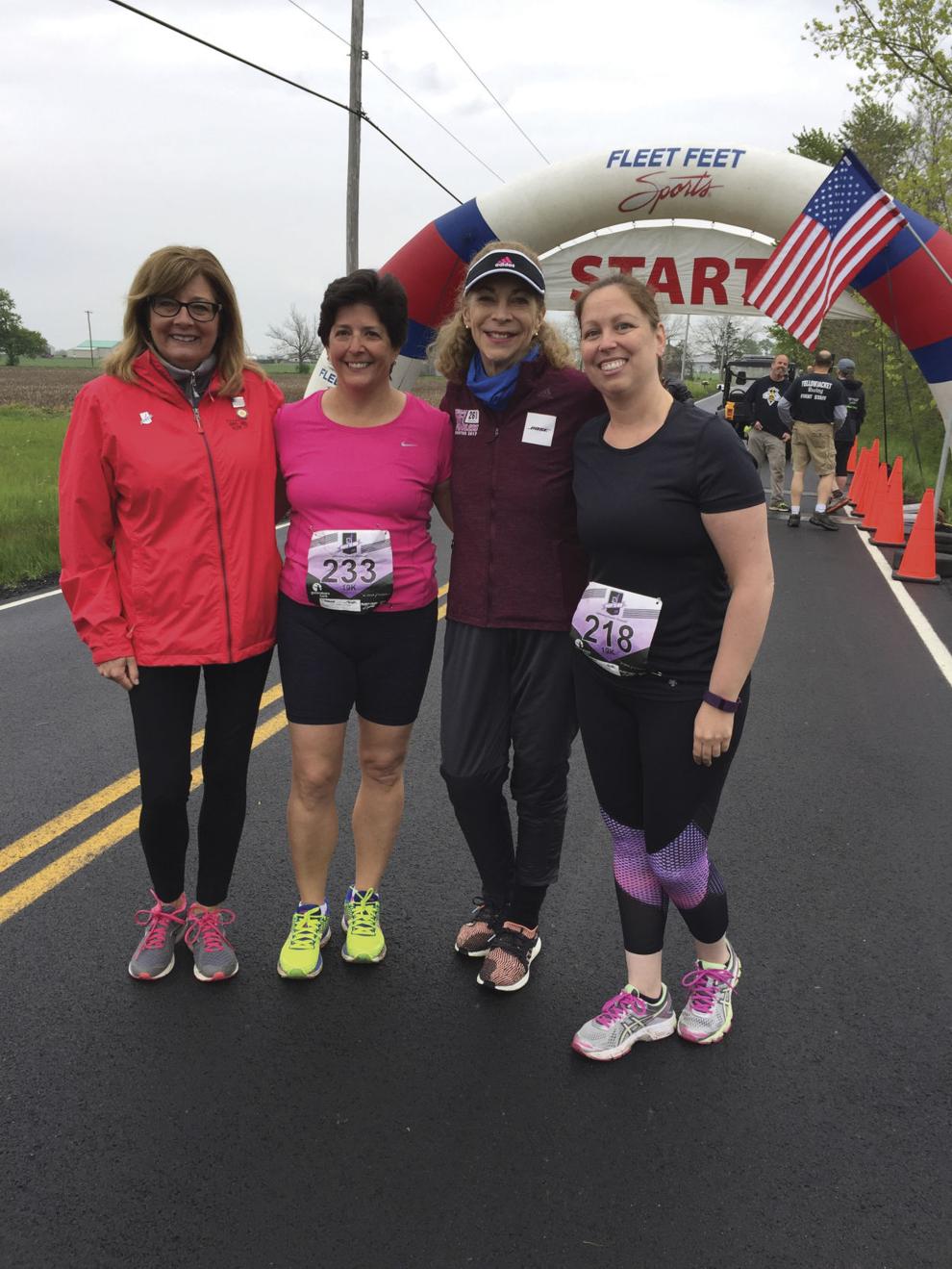 Seneca Falls
Runners from Seneca Falls Central School District helped celebrate the 19th Amendment to the U.S. Constitution by participating in the second annual "Women's Right to Run" race. The event is held in Seneca Falls, the birthplace of the women's suffrage movement, and features two races: a 19K and a 5K.
Diane Neal, Seneca Falls data coordinator, helped organize participation and appreciated the community event. Many of the participants in "Women's Right to Run" came from the district-wide "Girls on the Run" program.
"The race is meaningful to many because it is rooted in the history of Seneca Falls, and quite a few of the participants who did the 19K tried something more than a 5K for the first time at this race," Neal says. "This allowed them to stretch and grow with their strength without needing to commit to a full half marathon."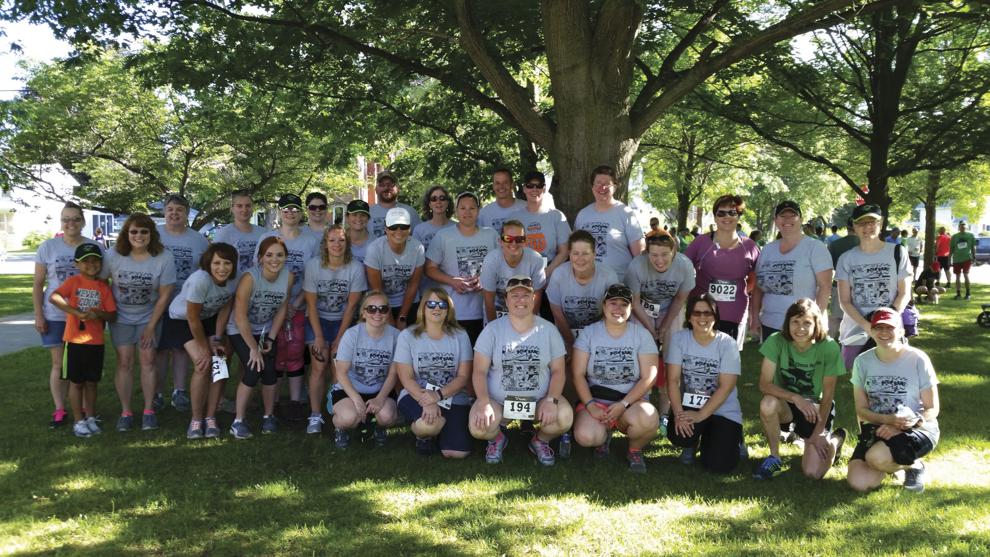 Keshequa
Teachers and staff from Keshequa Central School District ran for the memory of lost colleague Ryan Almeter, who died last year in a hot air balloon accident. Almeter was a math teacher in the district for about 10 years and had a positive impact on everyone he met, colleague Todd Isaman says. To honor his memory, about 36 teachers and support staff came together to participate in a 5K. Isaman says the Keshequa Central group wore matching shirts with a logo designed by one of the district's art teachers.
"It was a great day to come together and see everyone in a different setting and to honor the memory of Ryan," Isaman says. "We all thought about him for a little bit extra that day, which was good."
Not only did the runners honor Altman's memory, Isaman says it was also a way for the district's wellness committee to promote a healthy activity. The committee looks to participate in future runs or similar activities.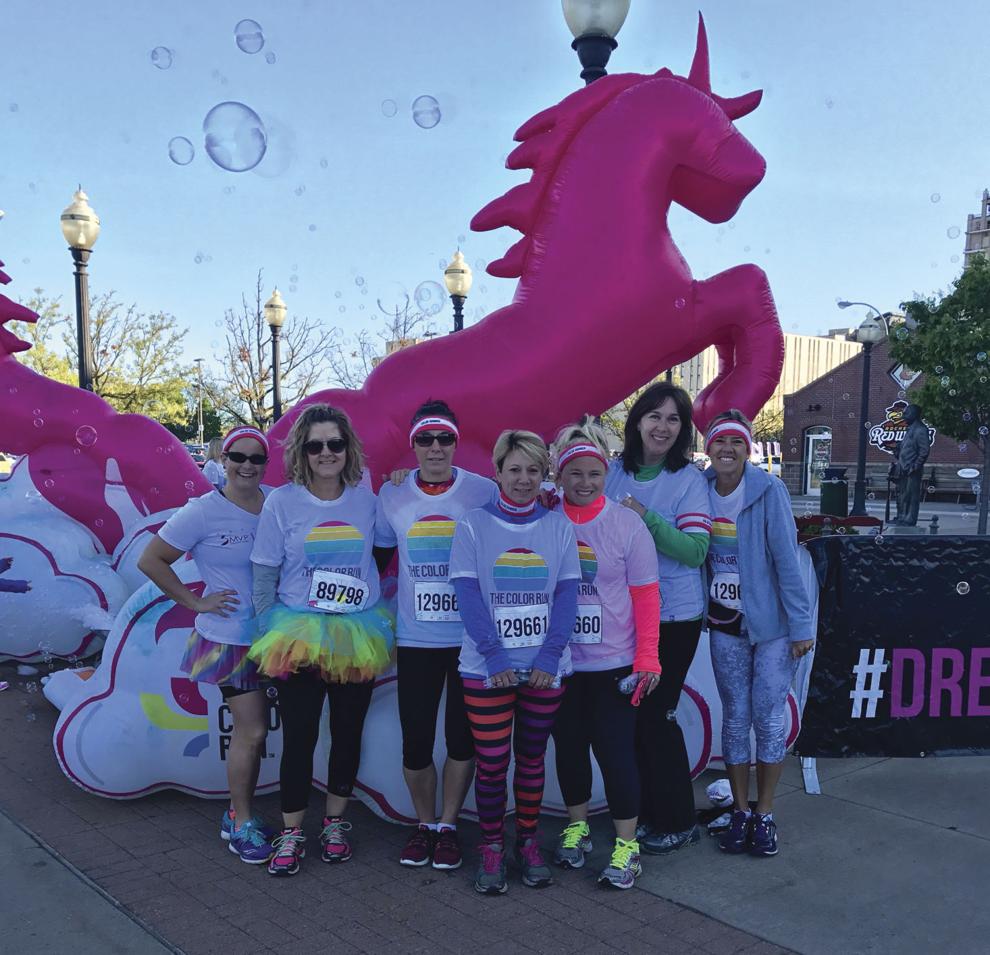 Wayne
Runners from Wayne Central School District participated in the Rochester Color Run, a 5K race. Monica Bays, a music teacher at Ontario Primary School and health and wellness coordinator for the district, says the event provided a bit more fun than a regular 5K thanks to the colorful atmosphere. Throughout the run there are color stations set up at which volunteers throw colored powder onto the runners to create a unique and colorful pattern.
The color run is an untimed event, which Bays says was attractive to many of the district's participants who did not want a competitive environment.
"It was a lot of fun and we all received unicorn medals at the end of it," Bays says. "It was a really good team-building exercise. It was a fun, non-competitive thing and you're very colorful at the end."
Now Bays is on the lookout for other events to coordinate for Wayne Central faculty and staff. She looks forward to next year's color race and says she wants to set up events to give participants an opportunity to train and prepare.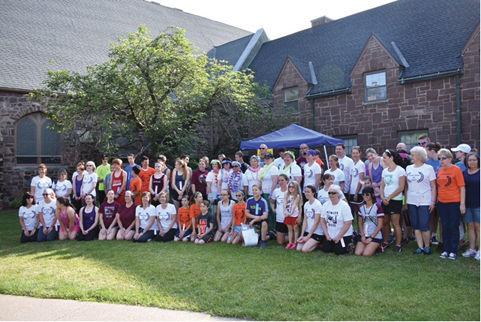 Newark
In June, Newark Central School District produced 56 walkers and runners to participate in the Laurel House Comfort Care 5K.
Robyn Monahan, a nurse with the school district, says her goal was to get as many people involved with the race as possible to "support Laurel House, have some fun and maybe start a journey to get in shape." Many of the runners participating in the race were first-timers, Monahan says. She hopes the experience was something that will spur many of them to enjoy a healthier lifestyle.
"My thoughts are that if this event will help inspire just one person each year to become a more fit and healthier individual, then that is a huge success," Monahan says.
The participants from Newark schools helped to raise more than $10,000 for Laurel House, whose board and community members appreciated the large presence of school faculty and staff participants. The funds raised will help with purchasing drywall and finishing insulation.