When Dr. Jim Gallant sees a patient suffering from a chronic disease, such as diabetes or heart disease, he knows there's almost always more to the story.
More often than not, when there's one chronic problem, there's probably another. If someone has high blood pressure and weight problems, they likely also have pain or arthritis in their knees, shoulders or back. If the pain is limiting their mobility, they often suffer from stress or anxiety.
This isn't about getting something like the flu or strep throat, spending a few days feeling out of sorts, and then bouncing back into your normal routine. For millions of Americans — one in four adults, according to the Centers for Disease Control — multiple chronic health conditions are a constant challenge that can feel insurmountable.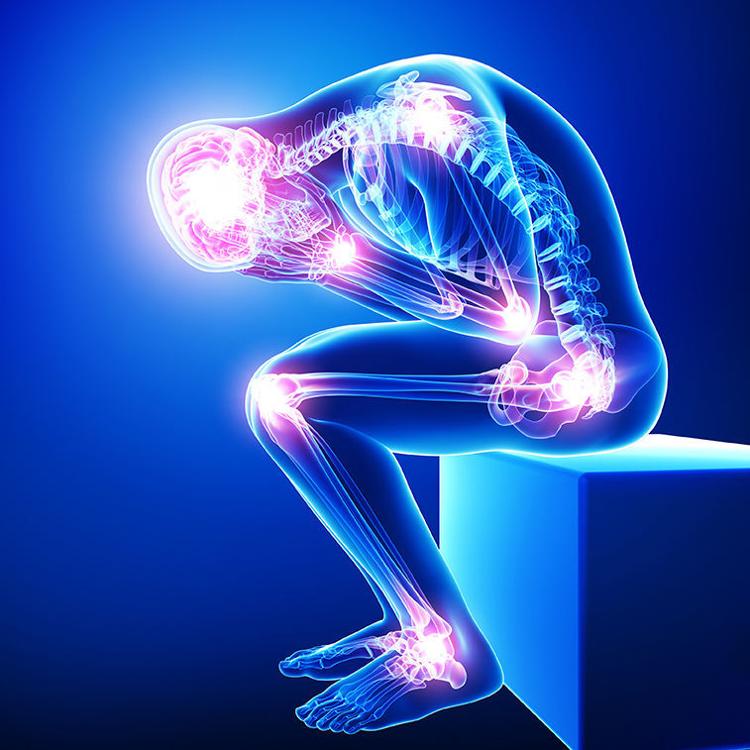 "It's easy to see how, if you have aches and pains from arthritis, and you have to take 10 pills a day and the cost of your co-pays is eating in on your expendable income and your mobility is decreased … it's very depressing and you lose that sense you're going to get better," says Gallant, an emergency room physician and medical director of the Integrated Health Advocacy Program, a Batavia, Illinois-based program that works with people with chronic diseases. "You give up hope."
Domino Effect
Breaking the cycle of chronic disease isn't easy. It requires far more than a quick trip to the doctor and a prescription or two. But health care providers like Gallant say it is possible to change course and find ways to keep some symptoms under control and improve your quality of life, even if some chronic diseases persist.
The first step for both patients and caregivers is recognizing that chronic conditions are linked and need to be tackled together.
Health care providers who treat chronic diseases see the same patterns pop up again and again. Among the most common diseases and symptoms: high blood pressure, high cholesterol, obesity, diabetes, chronic pain, anxiety and depression.
Often, it can be tough for a doctor to sort out which issue came first. Weight problems can prompt high blood pressure or type 2 diabetes. Depression and a sedentary lifestyle can set in because of those issues — or help trigger them.
"A lot of it is lifestyle," Gallant says. "You add in some of the chronic conditions such as stress, depression and anxiety, and it's very common that you're asking: Which starts first?"
Root of the Problem
Years ago, Gallant says physicians primarily saw older people who were struggling with multiple chronic diseases. But with rising obesity rates triggering problems in younger and younger people, it's now all over the map.
The CDC points to a number of causes for the rates of chronic diseases like heart disease, diabetes and arthritis: Half of all adults over age 18 don't meet recommendations for aerobic physical activity, and 79 percent don't do enough aerobic and muscle-strengthening activity. At the same time, too many of us are making bad choices in our diets, like eating too much sodium and not enough vegetables.
There are also factors we can't control, like mental health issues that link back to childhood or early adulthood. Dr. Christina Krause, a psychologist who also serves as IHAP's director of research, says anxiety prompted by growing up in a challenging environment can linger and morph into a lifelong health challenge.
"All those things get in the way of development for an individual and they do continue throughout life, unless there's an intervention," Krause says. "High blood pressure, sleep issues, nervous system issues, asthma and gastrointestinal issues … I have a long list."
Often, the combination of those problems makes people turn inward. If they have trouble keeping up with friends and family, they might just stay at home. Performance at work can suffer, as well as relationships with co-workers, friends and partners.
Laura Fullerton, an advance practice nurse who also serves as a medical advocate with IHAP, says health care workers who treat patients with chronic disease often encounter people who have begun to feel like their ailments add up to a life sentence.
"Sometimes we see them at their most desperate," Fullerton says. "They think things are never going to change."
Lifestyle Changes
Gallant says both patients and doctors are often looking for a quick fix, however that's not typically the best path to success.
"The traditional way of handling these (diseases) is you come in with diabetes, and you get diabetes medication," he says. "You come in with hypertension, you get hypertension medication."
While medication plays a role in handling a variety of chronic diseases, experts say it should be part of a more comprehensive approach to health care. And while addressing the diseases requires looking at all of the issues as a complete package, Fullerton says it also requires a closer look at each piece of the puzzle.
For example, someone suffering from constant aches and pains might not exercise. But with a little assistance — maybe helping to choose a pair of supportive athletic shoes, or suggesting starting out with short walks at the local gym — some simple steps could lead to big changes.
In her role with IHAP, Fullerton says she helps link some patients up with a nutritionist, who can take a close look at their diet and give them easy ideas for meal plans. Logging diet and exercise in a journal can help keep people accountable to themselves and anyone supporting them.
Just like the negative momentum that helped pile one chronic disease on top of another, a few lifestyle changes can snowball quickly into better health.
"If they stick with it, maybe they get moving more, their depression lessens, weight goes down, cholesterol goes down and everything works like it should," she says.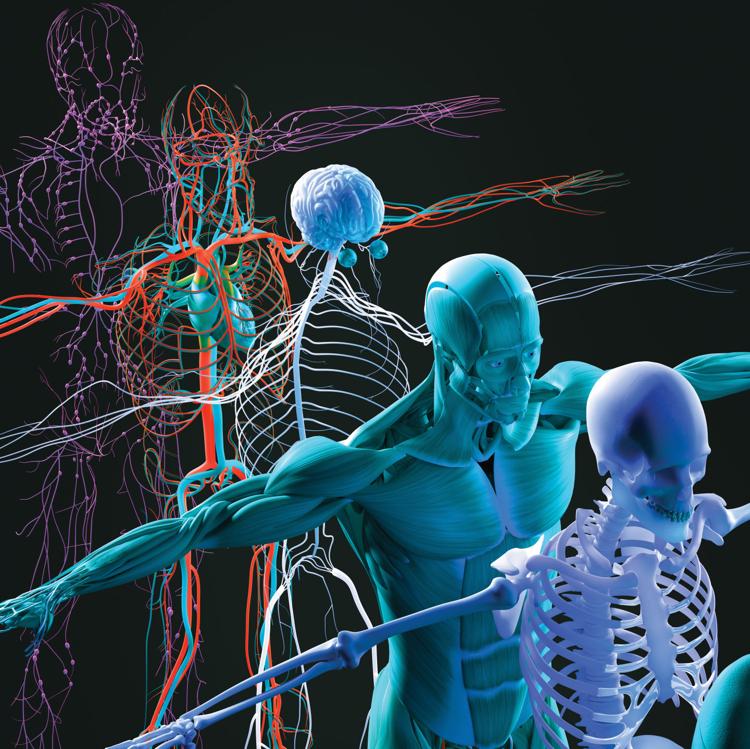 Seeking Support
Krause says some nontraditional treatment options can make a big difference. People who suffer from chronic pain, stress or anxiety, for example, may benefit greatly from getting a massage, even if they're the type who thinks it couldn't possibly help as much as another prescription. She says checking in with a mental health professional can be similarly beneficial.
"Massage can really open up some of those feelings," she says.
Krause adds that a holistic treatment plan should also include a study of the other responsibilities in people's lives that can make getting better a challenge.
"Sometimes there's a problem at home, maybe a child with (attention deficit disorder), an autistic child, maybe there are two people in the family who are both disabled," she says. "Then that's an issue of getting someone in there to help."
Although many people are often hesitant to ask for help with their day-to-day tasks, Krause says assistance with a few errands or chores can end up making a big difference. If it's hard to keep the house clean, for example, the buildup of dust can contribute to asthma or other respiratory issues. Keep the cleaning under control, and there's one less problem to deal with.
"It's not just the physical issues," Krause says. "It's about their life."
Some needed support may come from family members or close friends who are willing to tag along as supporters while people with chronic disease begin to change their patterns. Fullerton says this could mean helping out with cooking a few meals, or volunteering to help with something around the house so that person can take a little time to work out.
"The family needs to go along with being willing to change what they eat, allowing time for whomever to exercise, but it comes down to that person," she says. "They need to be willing to do this."
And perhaps most importantly, people with chronic diseases benefit most when they have supporters they can trust, whether that's a doctor, a mental health professional, a health coach or a family member.
Krause says anyone trying to help someone suffering from a chronic disease — or many of them — should be willing to do more listening than talking.
"Allow them time to think," she says. "Don't jump in, don't answer for them."
Hope for the Future
Erasing some of the symptoms of chronic diseases can take years, and many patients will continue to struggle with some of the problems for their entire life. But Gallant says, as part of a team trying to improve the lives of people facing multiple diseases, there is reason for hope.
"That's our goal, to reduce either the severity or significance of many of these conditions," he says. "And that would lead to improved health."