There are plenty of ways to make a statement nowadays. Come November, Drew Bishop plans to make his statement with his face.
The 39-year-old business administrator for Palisades School District intends to leave his razor in the cabinet throughout the eleventh month of the year and participate in No-Shave November to raise awareness and funds for cancer research and education.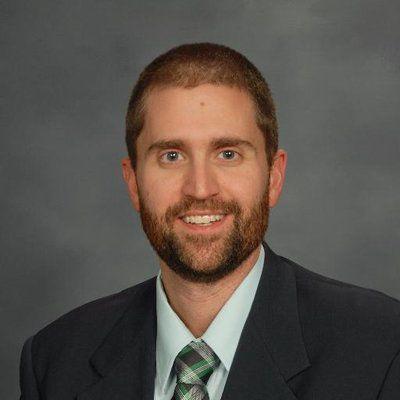 Bishop, business administrator in Palisades and one of two representatives from the district on the Bucks and Montgomery County Schools Health Care Consortium Board of Trustees, hopes growing out his beard for 30 days he will also grow awareness to various types of cancers.
"It's a great conversation starter," Bishop says of No-Shave November. "Friends, family and co-workers will come up to you and ask about the beard and when you tell them it's to raise awareness for cancer education you hope it encourages them to schedule a doctor's appointment and get themselves checked out."
Bishop brought the idea of No-Shave November to the Board in August, but he is no stranger to the concept, having participated in the Springfield Township Police Department's version of the campaign three years ago. Clean-shaven upon entering the police department's competition, Bishop ended up winning the "Most Unrecognizable" award at the contest's conclusion.
"It's a fun way to bring attention to cancer awareness," Bishop says. "I had the whole beard going for about two weeks but then my neck got too itchy so I had to shave around there, but I ended up keeping the rest of the beard and still have it today."
Bishop is still uncertain whether he'll grab his razor on Oct. 31, shave off his beard and start anew, or just let his existing facial hair keep growing. What he does know is that he'd like others to join him in this month-long campaign.
"I'm going to email the 250 or so staff members in the Palisades School District and encourage them to participate, whether that means letting their hair grow out or donating money to cancer research is up to them," he says. "I also hope some of their spouses and [adult] children will join in as well. The goal is just to get as many people involved as possible."
While the campaign may seem geared exclusively toward men, No-Shave November's official website encourages females to participate by "letting those legs go natural" or "skipping that waxing appointment." Both men and women are encouraged to donate whatever money they would normally spend on shaving products during November to cancer awareness and research. All participants can create a fundraising page at No-Shave.org or can make donations to others. The campaign raised more than $1.2 million nationwide in 2016, according to statistics from the No-Shave website.
The no-shave movement will take on additional meaning for Bishop this time around, as his father is a survivor of colon cancer.
"My dad was diagnosed with and has beaten colon cancer since I last participated in No-Shave November," he says. "I've seen him go through the chemotherapy so this is definitely more important to me now. Hopefully by participating I can encourage some men and women to schedule a colonoscopy and get themselves examined."
Bishop is optimistic No-Shave November will be met with a great deal of enthusiasm this year, and if that is the case he hopes Palisades faculty and their families will continue to participate annually.
"It's definitely something I'd like to see us do each year," he says. "I'm really looking forward to it. I think it's for a great cause and it sends a great message."