Jonathan "Jon" Levitt spent the last years of his promising young life battling the grips of a merciless addiction to opioids. Jon was an attractive and athletic young man. He excelled in sports, particularly hockey, was academically successful throughout his high school years, with a particular fondness for history, and was a gifted artist. By all accounts, Jon was the son most people dream of raising.
At the age of 16, Jon developed a painful virus in his throat. His parents, Rich and Barbara, took him to the hospital for treatment. It was there Jon was prescribed OxyContin, an opioid-based medication to relieve the pain. Those pain killers were the start of Jon's decline, Rich says.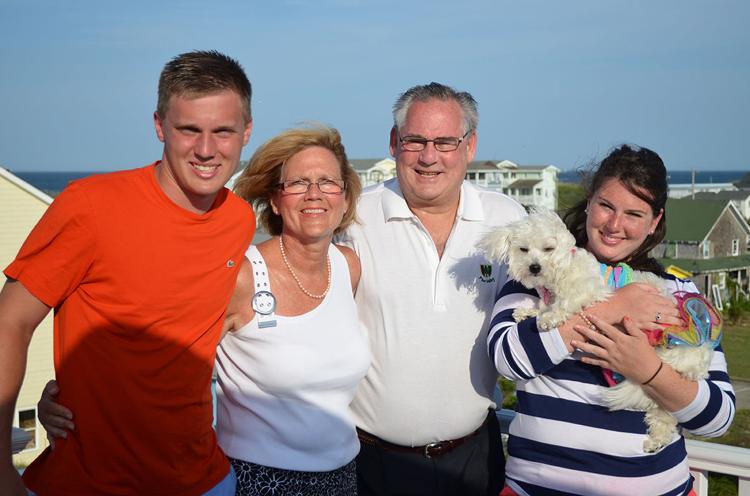 At the start
The year was 2008. OxyContin had been successfully marketed throughout the United States as an efficacious pain killer with few side effects. The fact it was addictive was not something that was widely known.
"Now we know how bad that drug is and how addictive it can be," Rich says.
Like many others who battle addiction, Jon found ways to get hold of opioid-based medications. He begged, borrowed and even stole to support the beast that constantly clawed at him. When Rich had back surgery, Jon stole some of the opioid-based treatments he had been prescribed. Rich says he began to lock up his medication to keep it from his son. Unfortunately, that didn't work.
Jon eventually discovered heroin. It was something that a friend on his hockey team gave him. From then on, Jon's life was no longer his.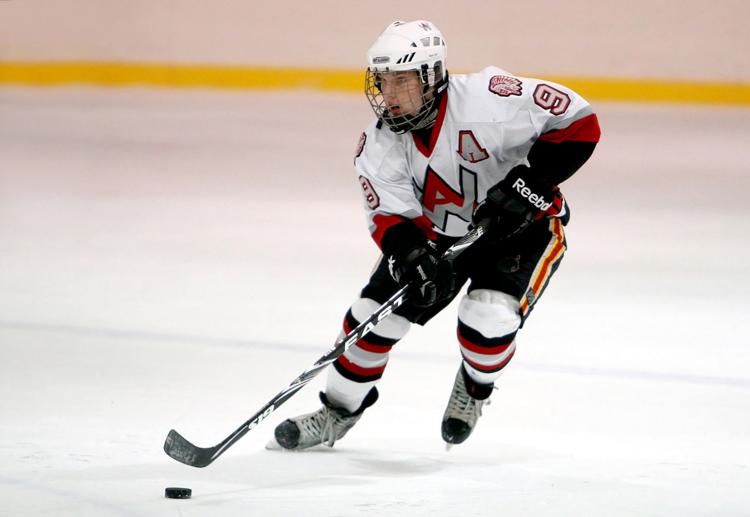 A nationwide crisis
Opioid addiction is a crisis plaguing the United States. And Pennsylvania is in the heart of one of the regions most impacted by the scourge of the drug. According to the U.S. Department of Health and Human Services, 116 Americans die daily from opioid overdoses. In 2016 there were an estimated 64,000 drug-related deaths in the United States, with the highest increase related to opioid drugs. Those numbers are getting worse nationally, according to a March 2018 report by the U.S. Centers for Disease Control and Prevention. According to the report, data shows emergency room visits related to opioid overdoses spiked 30 percent between July 2016 and September 2017. Pennsylvania saw overdoses spike by more than 50 percent during that same time period, according to the CDC report.
Neighboring states of Ohio saw increases between 25 and 49 percent, and West Virginia, which had been hard hit by opioid abuse, actually saw a decrease during that period, the CDC says.
The connection between the three states is important as opioids move rather freely between them, Cheryl Lucas, an international certified addictions counselor and substance abuse professional at Lytle EAP says.
"For some reason we're in the triangle that seems to be ridden with opioids," Lucas says.
For years Lucas has worked with addicts and their families as they attempt to beat their addictions. She says it's not uncommon to hear of younger teens who participate in organized sports to have begun the spiral of addiction due to opioids having been prescribed for pain. It starts with that prescription, and then much like Jon Levitt's story, escalates to the point at which they are trying to get a fix from any potential source, including street dealers.
Pills like OxyContin, Percocet and Hydrocodone are often sold on the streets at about $1 per milligram. Many pain pills are at 30 milligrams, meaning each pill has a value of about $30. Addicts take multiple pills per day, which leads to a need for cash. That can take an addict into the world of criminal activity like stealing. This was the case for Jon.
Rich and his wife noticed that some of the family's valuables had gone missing, including some of Rich's autographed sports memorabilia.
Lucas says high cost for a single opioid pain pill forces most addicts to turn to a cheaper alternative: heroin. A single dose of heroin can be found for as little as $10 per "stamp bag," Lucas says. Doses of heroin are often stamped with a catchy marketing logo of some kind, a fast car, fierce animal, etc., to brand the high. While the stamp bag may be cheaper on the street than a prescription pain pill, Lucas notes that the price of addiction is still high. Many addicts she works with use 20 to 30 stamp bags per day. She's met some addicts who use as much as 40 to 50 bags per day. As part of Lucas' job and calling, she tries to work with addicts and get them into rehab – a lifelong road of recovery. But most patients don't spend as much time in recovery as they should.
"Recovering patients have to learn how to deal with stressors so they don't turn back to drugs," she says.
Second chance
Jon went into rehab for the first time following his first year of college. The athletic and academic standout did not fare well away from home. Rich and his wife found a rehab facility in Michigan and enrolled him. They selected the facility because it was far from their home near Pittsburgh. They wanted to get Jon away from anything that may trigger his addiction. But it didn't last long. They discovered some problems with the facility that he says was run by the Church of Scientology. Those concerns about stories they heard coupled with a late-night call from a very frightened Jon, caused the Levitts to act and remove their son from that facility.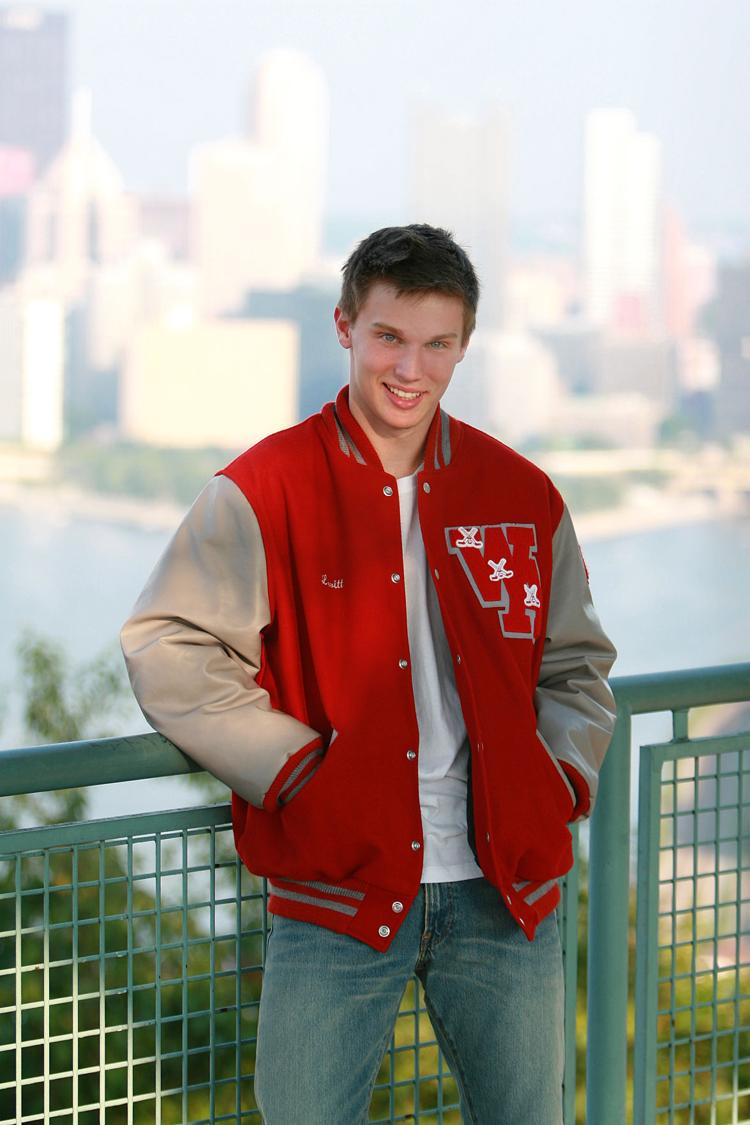 The Levitts found another facility in Southern California. Jon flourished at the rehab facility in Laguna Beach. He did so well he was able to land a job at an art gallery. Rich says Jon flourished in the job due to his long interest in art.
"He could talk to all of the people coming in about the artists," Rich says. "He really did his research."
But, that didn't last long. Like many addicts, Jon relapsed. They found him another slot at a rehab facility associated with the Cleveland Clinic. While there he was treated not only for his addiction, but also for depression. When Jon wasn't in the grips of the drug-fueled lifestyle, Rich says Jon hated what had become of him. Eventually, Jon was able to return to his family's home.
Things went well in Pennsylvania for a while. Jon got a job at a local ice rink, a place he skated as a youth. He also started playing hockey again. Jon enrolled in community college and was trying to get his academic path back on track.
Never enough
In Pennsylvania, Jon continued his rehab program. But, being around other addicts, particularly one other addict, proved to be the final steps of Jon's young life. In rehab he developed a friendship with another user. They texted back and forth often. One night Jon was able to score a fix from his friend. He thought it was heroin. It turned out to be fentanyl, a powerful opioid.
After everyone in the Levitt family went to bed, Jon descended into the basement.
About 2:00 a.m. on Feb. 10 Rich woke up. He saw the lights were still on in his son's room. He walked around the house but didn't see Jon. He looked outside in case his son was smoking a cigarette – a habit he picked up in rehab. He saw no sign of him outside so he went into the basement. He found Jon, lying partly on the couch. Hockey stick in hand. Drool was coming out of his mouth.
Rich screamed.
He quickly attempted to administer CPR and also gave Jon a shot of Narcan, a treatment used to combat opioid overdoses. It didn't work. Despite the efforts of the Levitt family and emergency responders, Jon's life ended that morning.
"When I found my son he was blue," Rich said 18 months after the loss of his son. "I think he died instantly. It was a sight I'll never forget.
"I was in shock to see my son lie so motionless. This beautiful brilliant kid. He could have been anything…. But the disease got the best of him, those nerve receptors kept saying I want more."
Rich says his son took what he probably thought was heroin, only it turned out to be "100 percent fentanyl." Fentanyl is 50 times more potent than heroin, Lucas says.
Fentanyl has become an increasingly troublesome drug for opioid users. Lucas says most heroin users know how their body will respond to that drug but are not familiar with the effects of fentanyl. She speculates that the rise of fentanyl use is directly associated with the increasing number of opioid-related overdoses. While Narcan has been an effective tool in saving people who overdose on heroin, it's not as effective on fentanyl overdoses, Lucas adds.
When the Levitt family planned a small funeral for their son, they began to receive countless calls from people who fondly remembered Jon. In high school Jon made time for many people and helped them with their own struggles. For example, he made sure a student with special needs was included in the activities of his hockey team. Rich says they were overwhelmed with the stories of their son's kindness toward others.
"With an addict there's two people," Levitt says. "There's that wonderful person you love and have known all your life, but there's also this person you don't know who is caught in the grips of this disease and only wants more and more of the drug."
For the future
After a few weeks of grieving, the Levitt family began to share Jon's story in hopes of helping others who might be battling addiction or thinking about taking drugs to escape a pain of some kind.
"If it happened to us… it can happen to anybody," Levitt says. "We will grieve forever. Losing a child is the worst thing any parent can…have happen to them. This disease is very powerful, and it can overcome the best individuals."
Rich says it's important for people to understand how dangerous opioid addiction can be and that it takes the will of countless people to combat one addict's addiction.
"We have to put an end to this," he says. "Drug addiction is a path you live on for life. It will need to be treated for life. This disease is out there and it doesn't care who you are. Once you get on this merry-go-round it never stops."