In May, Westinghouse and Optum, formerly known as Plus One, celebrated something special and exciting: Optum's five-year anniversary of managing the fitness centers at Westinghouse's Cranberry Woods, Waltz Mill and New Stanton locations.
Over the years, there have been many success stories and positive outcomes from the partnership, says Alexandria Heller, general manager of the Westinghouse Cranberry Woods Wellness Center.
"We hear positive feedback from our members about how their workouts have increased their productivity, reduced absenteeism, and improved their concentration at work," she says. "It is amazing how their fitness regimens improve their work."
Westinghouse employees and contractors, and their spouses are eligible for low-cost memberships to the fitness centers and their services—services that, Heller says, can increase health and wellness on several levels.
"We have over 20 group fitness classes, numerous local wellness challenges and the equipment, plus full-time staff to help our members," Heller says.
Fitness center members can choose from group fitness classes like Power Pump, cycling, yoga, core and Cardio Jam. Each center also sponsors several health and wellness challenges for fun—and bragging rights.
"We had the Winter Melt Down in January and February where teams competed for weight loss, and the Turkey Trot: Shake Your Tail Feathers in the fall, which was a 2-mile walk and 5-mile run," Heller says.
And in the summer, Westinghouse will sponsor its annual Prediction Race, where employees guess the time it will take them to walk or run 2 miles around the Cranberry campus.
Another big advantage to the Optum and Westinghouse partnership is the SMART (specific, measurable, attainable, realistic and time-bound) Path program, Heller says. Members can meet one-on-one with fitness center staff to evaluate their fitness level and goals, and design a plan to achieve them.
"We track their progress to check their goals and keep them on path," she says. "Most wellness centers don't have anything like this, or you have to pay extra for it."
For members who want to take their fitness programs one step further, the staff is also available for personal training sessions for a small additional fee.
Inside the center, members will find numerous cardio machines, including treadmills, bicycles, rowing machines, as well as a resistance training circuit, free-weight area and the group fitness room. They can also choose from outdoor recreation facilities, including basketball, tennis and sand volleyball courts, and they can join summer recreational leagues.
"We help our members achieve their goals," Heller says. "Through our services, equipment and staff, we have seen a lot of success. And through the comments we hear, we know it helps them increase their productivity at work."
Wellness Center success stories
A number of employees have reached their health goals with help from Westinghouse's on-site wellness centers. Jessica Sebastian, general manager of the Waltz Mill Wellness Center, shares two success stories.
Eric Greenawalt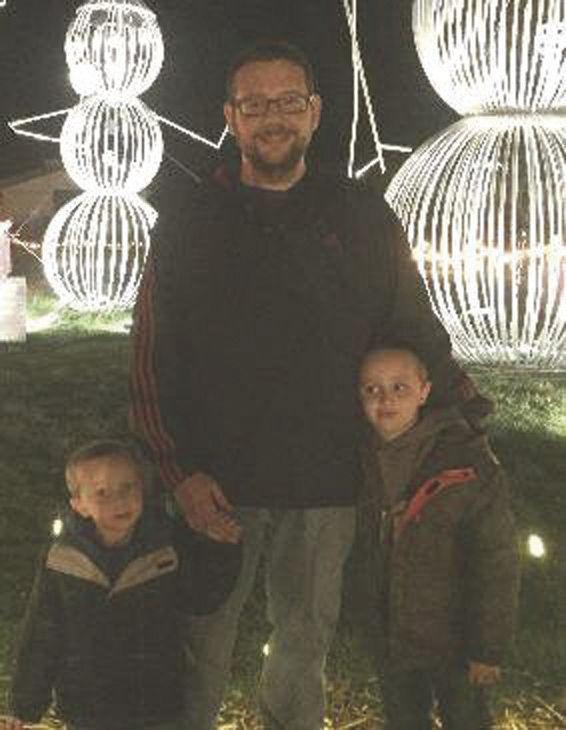 Eric Greenawalt began exercising at the Waltz Mill Wellness Center in 2014 with a goal to lose 50 pounds in one year. To kick off his program, Greenawalt took advantage of the SMART Path program and met with a wellness center staff member to begin an exercise regimen.
With that help, Greenawalt met his goal. He tracked his progress with monthly body composition checks, and lost more than 50 pounds by adopting a regular workout regimen and tracking his food with the MyFitnessPal app.
Greenawalt also set a new goal for 2016: Lose 20 more pounds. He continues to have monthly SMART checks with the wellness center staff to maintain his weight loss and track his progress. He also works out five days a week for at least 50 minutes each session. His workouts include a mix of cardio and strength training.
"The convenience of the wellness center allows me to work out before or after my work day," he says.
Greenawalt has already lost 52 pounds and is well on his way to reaching his goal of an overall 70-pound weight loss since the start of his journey.
Lynn Miller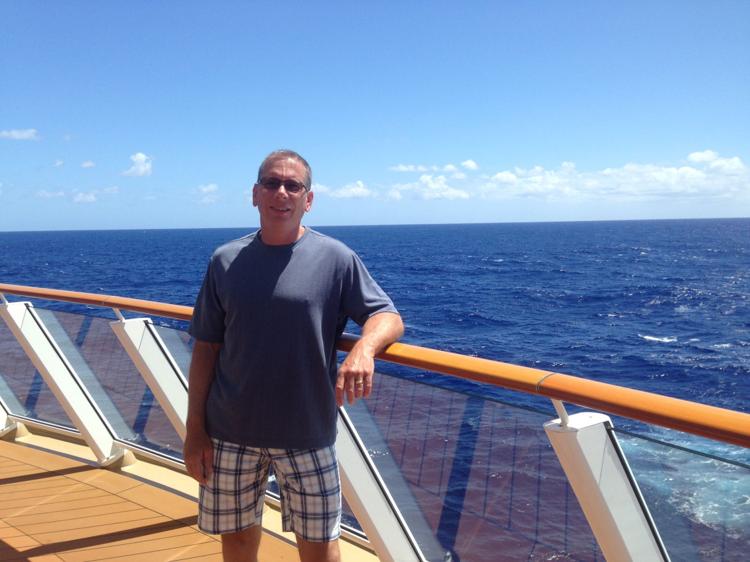 Lynn Miller has been a member of the wellness center since January 2012. When he started, Miller weighed 220 pounds with a 36-inch waist size.
At 56, Miller decided to make a change, and a co-worker encouraged him to take advantage of the wellness center's services.
Over the past four years, Miller has learned to control his weight through a mix of strength training, high intensity interval training, wellness center challenges and running. He has also adopted healthier eating habits—he now eats balanced meals and curbs his sugar and fat intake.
Miller has lost more than 30 pounds and now has a 33-inch waist. He improved his running and lifting forms, and says he learned the importance of setting goals and maintaining a steady routine.
Miller attributes his success to the knowledge, guidance and encouragement he received from the wellness center staff, as well as the other members.
"Because of the wellness center and staff, I now live a healthier, happier and more active life," he says.
Miller also took up running and has since run his first half-marathon, competed in a few mud runs, 5K and 10K runs, and bicycling events. Miller has even matched a benchmark of his from 32 years ago: He can do 100 pushups in two minutes.
His goal for 2016 is to increase his training regimen to score a personal best time in the Gladiator Rock 'n Run, a 5K obstacle race, and to qualify for the Obstacle Course Race World Championships for 2017.