4861 Route 219
Great Valley
,
NY
14741
Last Updated: September 23, 2018
About Bear Mountain Furniture
We are a locally owned furniture, craft, and gift store. Located on Route 219 in Great Valley, NY. Here you will find a huge selection of furniture spread out over an amazing 35,000 square feet! We carry everything from gun cabinets to children's toys, and everything in between is very exciting! To begin, our most famous attraction; it's what we all come in to see: We have a huge selection, in fact, the largest selection of hand-crafted Amish furniture in the area. Our returning customers, as well as our customers who are referred by friends, come from near and far to visit Bear Mountain Furniture; they travel from the western New York area, out of state, such as Ohio and Pennsylvania, and even from Canada!
So what's so unique about our store? Beauty, quality, low prices, and a friendly staff. Stop in and see the astonishing, solid wood bedroom sets, all available in oak, cherry, and maple: beds, dressers, mirrors, chests, night stands and so much more! That's not all, though, when you come to Bear Mountain, you will also see an enormous selection of Amish made TV stands, bookcases, shelves, pictures, and home decor. There's something for everyone!
Don't forget, our solid wood dinning room tables and chairs are undeniably vast in color, size, and number! Here, you will find the perfect table, and if not, they can be completely customized! Choose from woods such as cherry, oak, hickory, elm, quarter-sawn oak, and pine! Then, pick your stain and style. You have the option of round or sqaure, oval or rectangular, choose your edges, even your table's legs or pedestal(s). Do you need 1 leaf or 10? Or maybe none! It's all up to you! But you haven't finished yet, you've got the perfect table, now you can choose from over 30 different styles of chairs, all hand crafted to match your table. But that's not all! At Bear Mountain Furniture, we are serving you with so much more!
Another customer favorite is the huge selection of rustic furniture and decorations. This style is the perfect choice for any cabin, or cabin style home. Pine, sassafras, cedar, and hickory all make up the furniture suiting your home's rustic look. The items available are so unique and almost endless! This includes welcome signs, hall trees, bookcases, pantry cabinets, gun cabinets, bedroom furniture, kitchen tables, picnic tables, bird houses, picture frames, computer desks, bunk beds, couches, love seats, and so much more! Hey! Speaking of couches, we almost forgot to tell you about our massive selection of manufactured furniture!
That's right! Not only do we specialize in Amish furniture, we also carry the major names in manufactured furniture, and nobody beats our prices! We offer a huge selection of couches, loveseats, sleeper sofas, chairs, recliners, mattresses, futons, bedroom furniture, TV stands, coffee tables, end stands, lamps, and kitchen tables! Stop in today, and you will find everything you've been looking for, all under one roof (it's a big roof). From the outside, we look like and enormous warehouse, but on the inside, you'll find a mountain of furniture at the prices you can bear.
At Bear Mountain Furniture we'd like to give a speacial thanks to all of our customers! Thank you guys so much for continuing to support us and help us grow. We love serving you, and we hope that you contintue to be pleased as we expand our inventory to better suit the needs of everyone. From the guy buying a dog dish to the guy furnishing a new house, we thank all of you.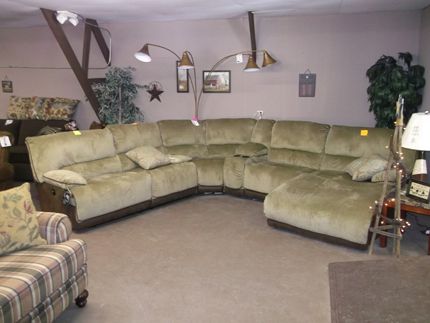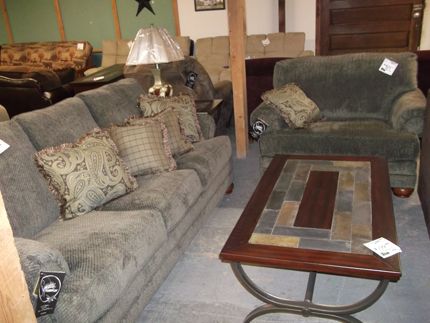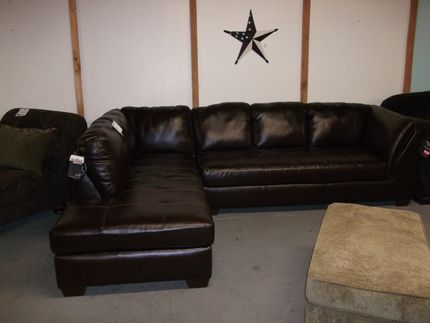 http://s1260.beta.photobucket.com/user/OTHNewspaper/media/BearMountainFurniture4_zpsa53995fc.jpg.html" target="_blank">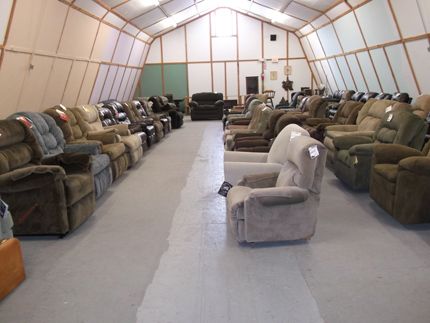 Is this your business?
Promote your business through our innovative Marketplace system! It's free to sign up!